OBSERVATION WITHOUT LIMITS (O.W.L.)™
Observation without limits. It's more than the name of a company. It defines the enriched awareness we offer our customers who operate in a world of ever-present threats. O.W.L.'s job is to innovate technology solutions that enhance the security, safety, and efficiency of customers' critical sites. Our mission is to bring them peace-of-mind.
GROUNDAWARE® SURVEILLANCE SENSOR & INFORMATION SYSTEMS
GroundAware® Surveillance Sensor and Information Systems make it possible to remotely monitor and respond to physical security threats in real time at critical sites (whether one site or dozens) – all on an automated, all-weather, and 24/7 basis. GroundAware facilitates an event-based layered security approach in which  intruders on the ground and in low-altitude airspace can be detected in real time, tracked from long ranges, and instantly trigger pre-determined next steps for visual verification, deterrence, and interdiction. GroundAware serves as an important new layer of security that adds tremendous value to users' other security systems, including cameras and access control, VMS, and PSIM systems.
In short, GroundAware equips users respond when, where, and how their critical sites are threatened — and do so more quickly than ever with minimal human involvement. And users can invest in GroundAware as a proven solution backed by a company with 40+ years as a pioneer of advanced surveillance technologies.
GROUNDAWARE GA9000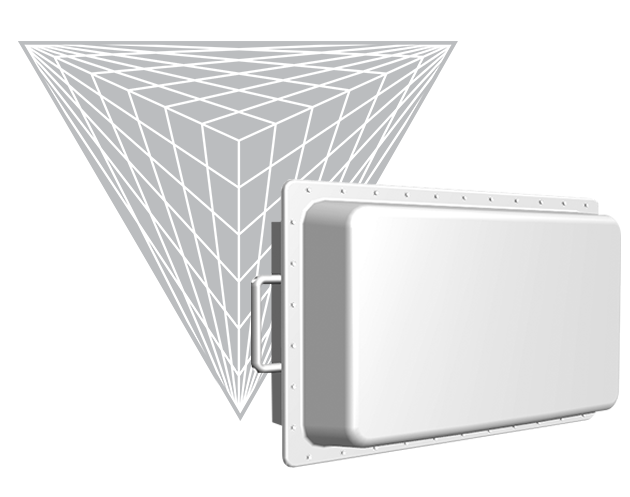 GA9000
The new GA9000 Series delivers leading-edge 3D radar capabilities for detecting, tracking, classifying and responding to security threats posed by Class 1 and 2 drones and other aircraft in low-altitude airspace, along with humans, animals and vehicles on the ground. Range up to 15 km with 360˚ field of view.
APPLICATIONS: Border areas, ports/harbors, military environments
GROUNDAWARE GA4120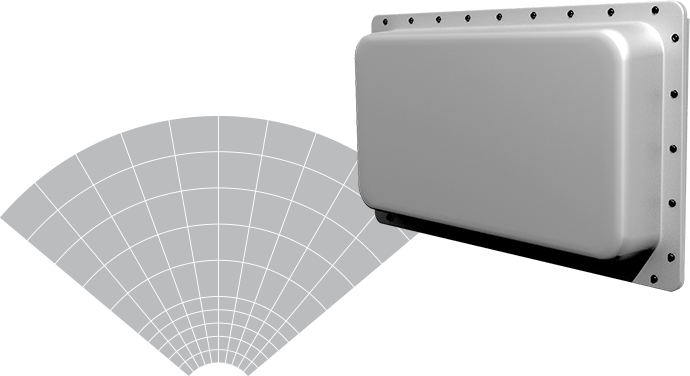 GA4120
The GA4120 is a powerful system that is equipped to cover up to 2,000 acres, thanks to the 4 km range and 120˚ field of view covered by the system. Out of the box, GA4120 (like all GroundAware products) delivers target classification, "alarm zones," automatic notifications, and integration with other security assets.
APPLICATIONS:Airports, power plants, petrochemical and energy sites
GROUNDAWARE GA1360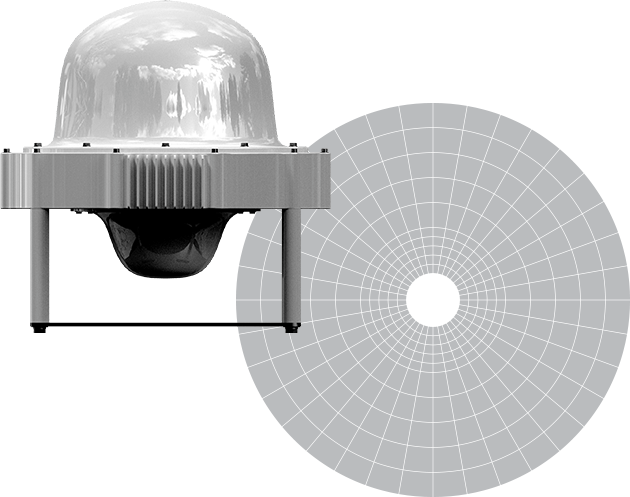 GA1360
The GA1360 brings a new level of 360˚ situational awareness for critical infrastructure perimeter protection. Real-time detection, tracking, and response to intruders within 1 km range of critical sites – that's 750 acres covered by single sensor.
APPLICATIONS:Electrical transmission sites, water reservoirs, auto dealerships
THE DIGITAL BEAMFORMING ADVANTAGE
For traditional scanning radars, slower targets require longer dwell time, which means reduced revisit time and surveillance volume. For you, this means a loss of valuable lead time and accuracy in threat detection. The digital beamforming radar at the heart of GroundAware® observes the entire sector in one dwell, detecting intrusions as they happen to instantaneously provide you with actionable information on potential threats.

TRADITIONAL SCANNING RADAR

GROUNDAWARE DIGITAL BEAMFORMING RADAR
CRITICAL INFRASTRUCTURE SECURITY
GroundAware®'s advanced technology makes it one of the most effective tools to help protect perimeters and restricted areas at airports, power plants, electrical substations, drilling sites, prisons, forward operating bases, and any critical infrastructure with exposed perimeters and extensive grounds.
April Windham
In addition to common hydroelectric industry challenges such as protecting large areas with a small staff and minimal budget, Alabama Power at Thurlow Dam has a history of trespassers trying to get into [...]
April Windham
Observation Without Limits LLC (OWL) and Peak Industries, Inc. have announced a new partnership through which the two companies will collaborate to deliver innovative high-performance, highly durable mobile surveillance platforms for customers in a [...]
April Windham
As a member of the company's business development staff, Hohne will focus on the growth for GroundAware®, the company's physical security surveillance sensor system. Hohne joined the company in March 2019. Hohne joins OWL [...]