OBSERVATION WITHOUT LIMITS (O.W.L.)™
Observation without limits. It's more than the name of a company. It defines the enriched awareness we offer our customers who operate in a world of ever-present threats. O.W.L.'s job is to innovate technology solutions that enhance the security, safety, and efficiency of customers' critical sites. Our mission is to bring them peace-of-mind.
You can't protect what you can't see
We deliver high-tech solutions that equip today's critical infrastructure owners to evolve to a new model of physical security for protecting critical sites. We help customers meet physical security challenges that are growing in complexity and scale beyond the capabilities of traditional approaches and technologies.
Our goal is to eliminate continuous manual monitoring because it's both expensive and ineffective. We leverage thought-leading concepts of operations and technologies to make it easy to monitor security at sites of all types and sizes… and easy to deter and respond to actual security events as they happen.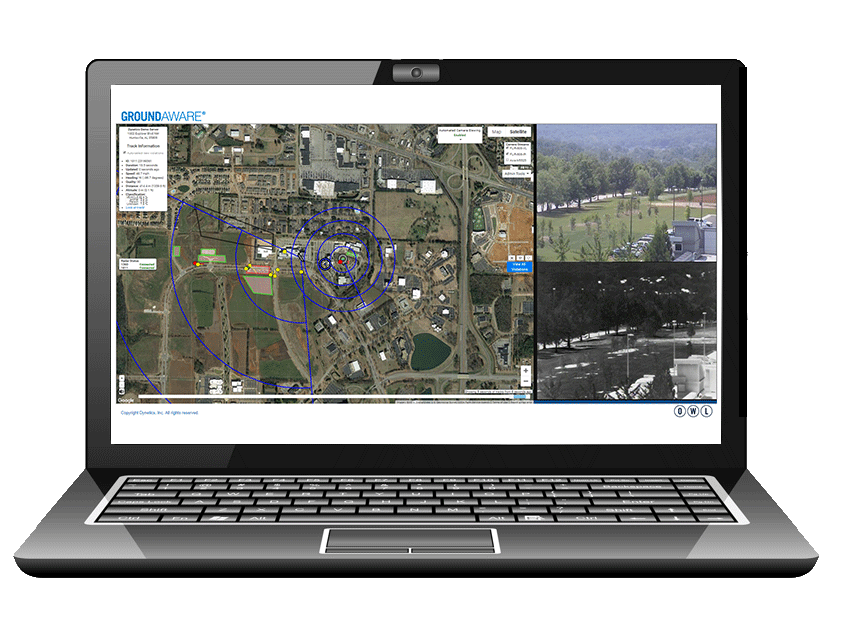 THE DIGITAL BEAMFORMING ADVANTAGE
For traditional scanning radars, slower targets require longer dwell time, which means reduced revisit time and surveillance volume. For you, this means a loss of valuable lead time and accuracy in threat detection. The digital beamforming radar at the heart of GroundAware® observes the entire sector in one dwell, detecting intrusions as they happen to instantaneously provide you with actionable information on potential threats.

TRADITIONAL SCANNING RADAR

GROUNDAWARE DIGITAL BEAMFORMING RADAR
CRITICAL INFRASTRUCTURE SECURITY
GroundAware®'s advanced technology makes it one of the most effective tools to help protect perimeters and restricted areas at airports, power plants, electrical substations, drilling sites, prisons, forward operating bases, and any critical infrastructure with exposed perimeters and extensive grounds.
Jamie Cain
Birmingham, Al –O.W.L. Observation Without Limits played a key role in keeping fans, coaches and athletes safe at 2022 World Games, held in Birmingham, Alabama during July 2022. As an official Patron Partner of [...]
Jamie Cain
Birmingham, Al – Every four years, The World Games provides a highly visible stage for 3,600 of the world's best athletes. This 10-day event hosts competitors from over 100 countries and will award more [...]
Jamie Cain
Huntsville, Alabama – Attendees experienced firsthand the latest state-of-the-art radar systems and radar-integrated solutions available from Observation Without Limits (O.W.L.), a Huntsville, Alabama-based surveillance technology firm, at the International Security Conference and Exposition from [...]