Observation Without Limits LLC (OWL) and Peak Industries, Inc. have announced a new partnership through which the two companies will collaborate to deliver innovative high-performance, highly durable mobile surveillance platforms for customers in a range of government and critical infrastructure sectors. The two companies bring to bear more than 80 years of combined experience to deliver integrated solutions that simplify and expedite the mobile deployment of OWL's GroundAware Surveillance Sensors and a growing portfolio of security monitoring, response and deterrence assets. The first joint project from this partnership is GroundAware Mobile LX, a new highly durable mobile surveillance platform, featuring an innovative and versatile skid platform for truck-borne and static deployments of GroundAware, video cameras and other security assets.
"We are pleased to bring more than three decades of telecommunications industry experience to the security sector," said Jerry Newman, CEO of Peak Industries. "The Peak-OWL partnership will continue to result in the delivery of mobile platforms that provide the modularity, quality and durability that demanding security customers need to put surveillance assets where, when and how they are needed."
"The first step in a successful partnership is creating valuable for customers," said Mike Stokes, president of OWL. "And OWL and Peak have done this with GroundAware Mobile LX. We look forward to continuing to innovate and deliver high-quality, highly durable mobile solution with Peak."
The OWL-Peak partnership was made at ISC West 2019. Attendees can find out more on GroundAware Mobile LX by visiting OWL in booth 27109.

About Peak Industries Inc.
Peak Industries, headquartered in Spokane, Wash., is a family-owned and -operated design and manufacturing company with 35+ years of combined experience in the wireless industry and an ongoing commitment to and changing to offer innovative mobile solutions. Peak's rapid and portable product offerings include mobile tower mounted on trailers, (tower-on-wheels, or TOW's), or cell-on-wheels (COW's). Compact design and small footprints make these mobile towers discreet and versatile. Peak offers an industry leading tower capacity with approximately 2500 lbs. of vertical loading. Peak towers can be used as temporary communication towers, surveillance, special event or lighting towers. To learn more, visit http://peakindustriesinc.com/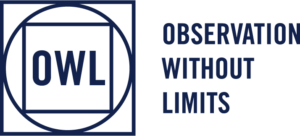 About Observation Without Limits
Observation Without Limits (O.W.L.), a Dynetics company headquartered in Huntsville, Ala., is a commercially focused company formed to innovate technology solutions that enhance the security, safety, and efficiency of customers' critical sites. OWL is the provider of GroundAware®, the signature ground surveillance sensor systems for critical infrastructure markets. To learn more, visit www.owlknows.com.