Observation Without Limits, LLC (O.W.L.) is proud to announce and welcome David Hohne as a strategic account executive.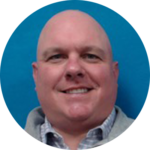 As a member of the company's business development staff, Hohne will focus on the growth for GroundAware®, the company's physical security surveillance sensor system. Hohne joined the company in March 2019.
Hohne joins OWL with 20 years of business development experience in the high-end physical security industry. He brings specialized, in-depth expertise in the field of critical infrastructure protection for utilities, ports, oil/gas, nuclear, transportation and airports.
"David adds great value to our team with his vast experience and expertise with physical security and critical infrastructure protection," said Mike Stokes, OWL president. "David's support will help OWL advance even further in our business efforts to serve our customers with event-based layered security solutions for a variety of physical threats."
Prior to joining OWL, Hohne supported business development, sales and management efforts for several physical security technologies and companies including UTC/Onity, Assa Abloy/HID, Qognify/NICE and DTC.
Hohne graduated from the University of Alabama Birmingham in 1996 with a bachelor's degree in business. He is also certified PSP through ASIS International.
About Observation Without Limits
Observation Without Limits (O.W.L.), a Dynetics company headquartered in Huntsville, Ala., is a commercially focused company formed to innovate technology solutions that enhance the security, safety, and efficiency of customers' critical sites. OWL is the provider of GroundAware®, the signature ground surveillance sensor systems for critical infrastructure markets. To learn more, visit www.owlknows.com.